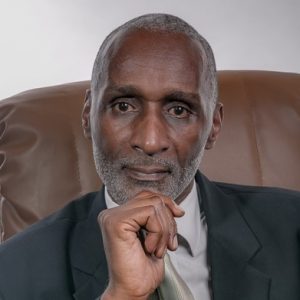 Executive Director of the Commission on Relief and Development
Rev. Ronald A. Nathan
Rev. Ronald A. Nathan was appointed the Executive Director of the Commission on Relief and Development (CONRAD) for the Evangelical Association of the Caribbean in August 2020.
Rev. Nathan has overall responsibility for developing and resourcing, the Relief and Development Units of the National Evangelical Alliances in Antigua and Barbuda, Grenada, St. Vincent and the Grenadines, Barbados, Guyana, Haiti, Jamaica, St. Croix, St. Kitts and Nevis, St. Lucia, Trinidad and Tobago in their service of the local church.
A senior church leader, public theologian, writer and pastor for over 40 years Rev. Nathan comes to CONRAD with international leadership experience drawn from ministry in 28 African countries, the Caribbean, Europe, the United Kingdom and the United States of America.
He holds qualifications in Theology, Pastoral Studies, Cross-Cultural Communications and Conflict and Disaster. He has been directly involved in working through international development agencies such as Christian Aid and TEAR FUND. He has had practical experience in responding to disasters in Rwanda and Haiti.
He serves on a number of international boards including the National Christian Leaders Forum (UK), the Trans-Atlantic Roundtable on Religion and Race, and The Black Church Climate Change Forum (Christian Aid (UK).
His vision is "to see a proactive Evangelical Caribbean programme of relief and development extending throughout the Caribbean region. This programme would address (1) our preparedness for natural and man-made disasters and (2) offer a comprehensive process that engages the major issues affecting Caribbean people be they spiritual, social, economic, cultural, political, or environmental".