Earlier this week, Dr. Reynold Murray, President of the Association of Evangelical Churches in St. Vincent and the Grenadines (AECSVG), reported on the impact of the eruption of the La Soufrière volcano on April 9, 2021.
Dr. Murray and the AECSVG are partnering with local congregations and EAC members to assist the 1600 displaced and vulnerable families. He has asked you to join with the AECSVG in prayer that in the midst of the disaster believers would display the love of Jesus to bring peace and transformation.
The most urgent need the people of St. Vincent need is access to clean water, and relief from the ash, which poses a health and safety challenge. The amount of ash, which spewed from the La Soufrière, resulted in collapsing roofs and affecting Barbados and other neighbouring islands.
Please support Dr. Murray and the EACSVG with your prayers.
Should you feel led to support the Evangelical Association of the Caribbean efforts in St. Vincent and the Grenadines, you can donate here.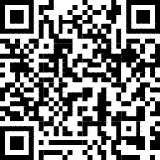 Relief for St. Vincent & the Grenadines
Join with us in Prayer,
Evangelical Association of the Caribbean