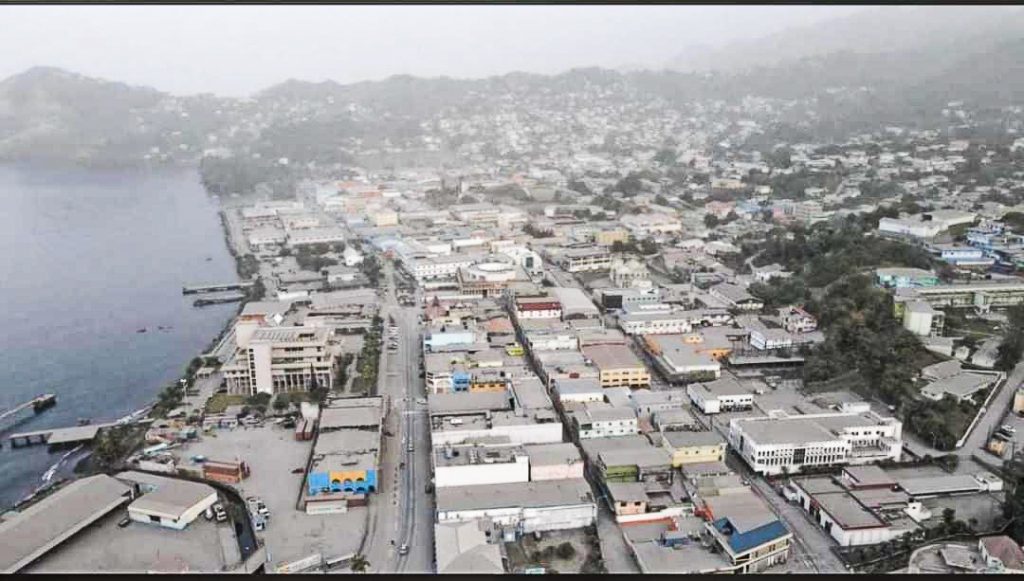 Story by C. Stetson Roland
Photos Contributed by Shakika Fraser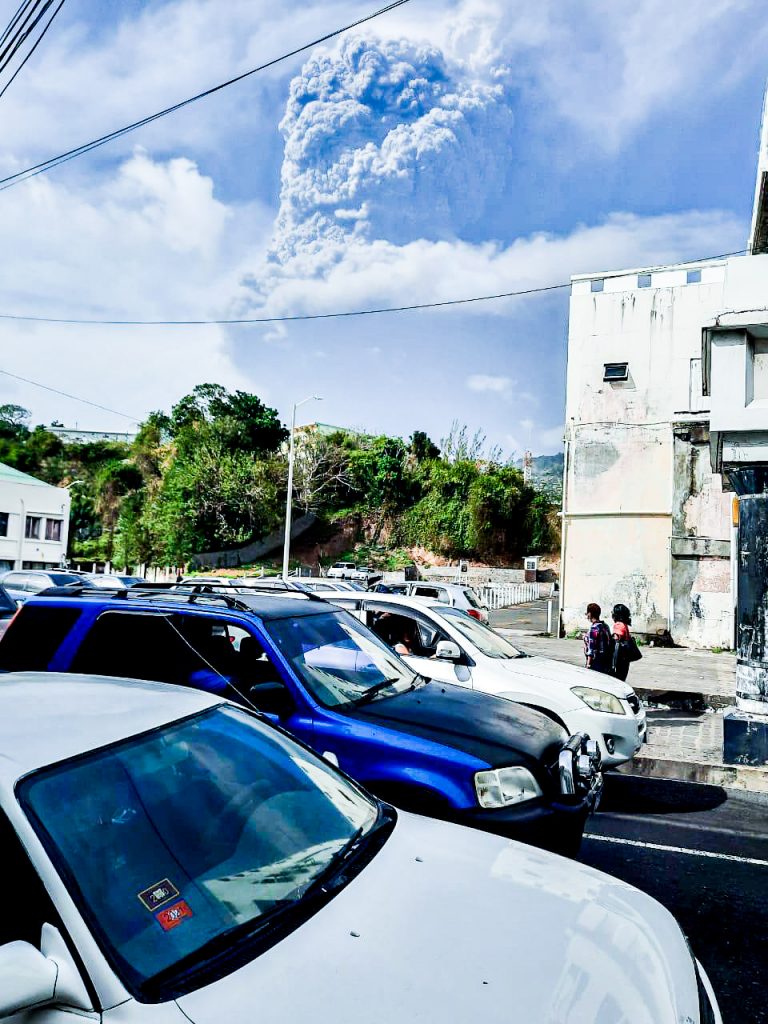 Activity at the La Soufriere Hills Volcano on St. Vincent reached a crucial stage yesterday when the volcano, which had been coming to life over the last few months, had several violent eruptions, spewing ash and magma high into the sky.
Dormant for almost forty years since its last eruption on Good Friday 1979, La Soufriere had begun showing signs of rebirth in late 2020. Scientists from the University of the West Indies, flown in by the Government to monitor its progress, had recently reported a dramatic rise in its activity level and became alarmed at sharp increases in volcanic tectonic activity over the last few days. It was the Volcanologists' report of serious escalation in tectonic tremors and smoke emissions from the expanding new dome that culminated in Prime Minister Dr. Ralph Gonsalves' call to evacuate at 5:00pm on Thursday.
With nightfall approaching, the people living in the Red Zoned area in the northern quadrant of the island had very little time to act on the Evacuation Notice. Yet, in fear and anxiety over the unknown, some twenty thousand rural Vincentians began moving out in earnest chaos. Men, women and children, all carrying backpacks and bags holding their most precious belongings poured unto the dusty streets. Some headed to the Port at Chateaubelair where a Ferry and other vessels were waiting; others seeking to leave by the land route crowded into assigned buses, private vans and cars and began the trip southward.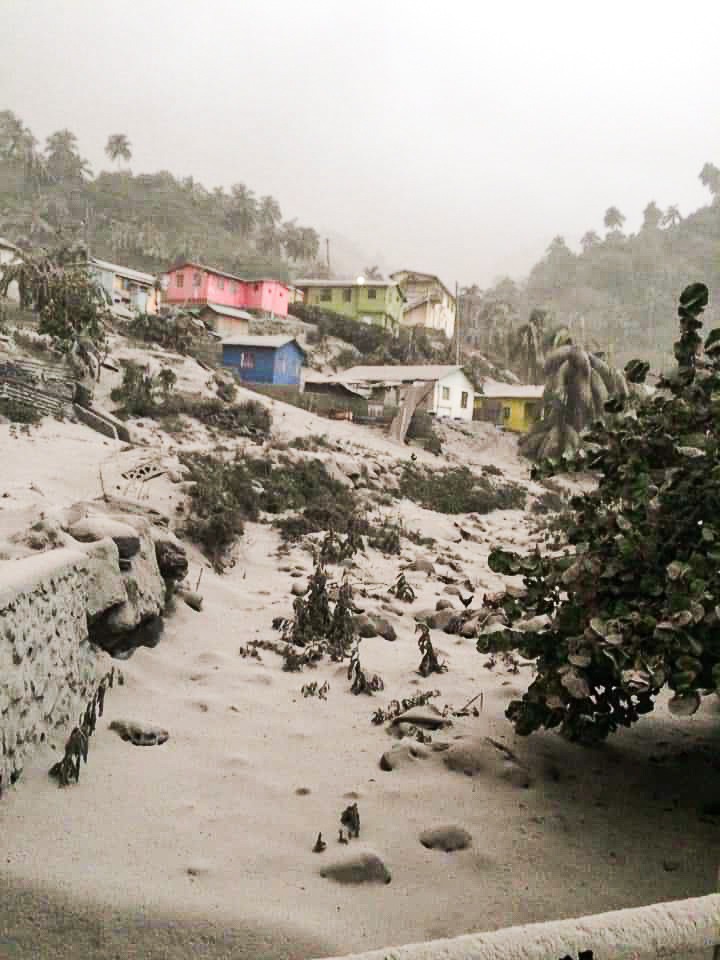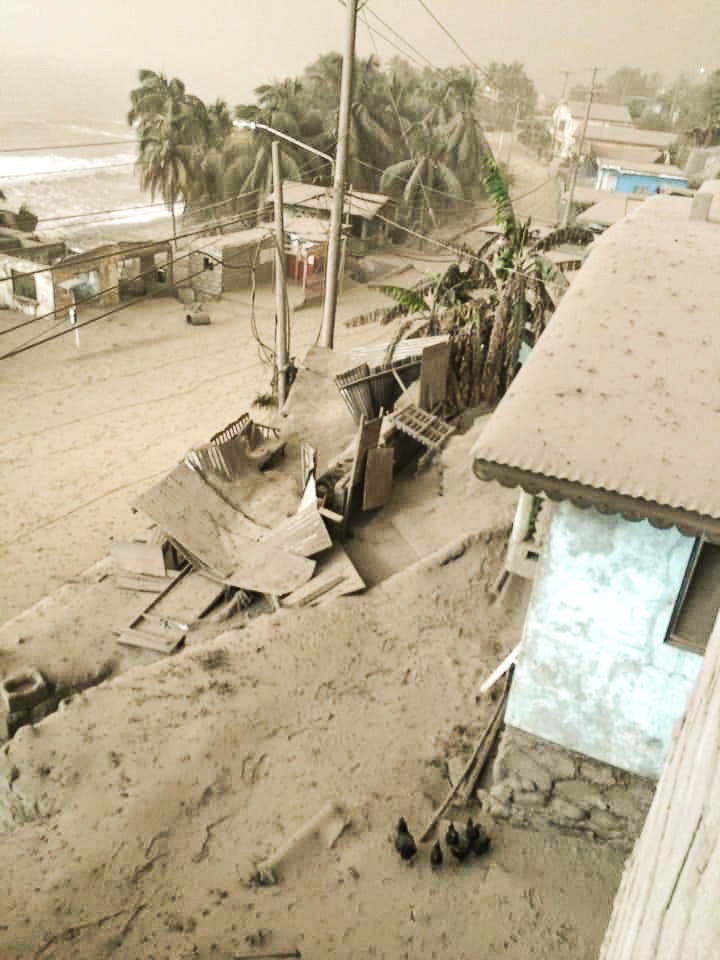 Speaking to EAC Connect, Rev. Shakika Fraser, Pastor of the Georgetown Wesleyan Holiness Church and District Superintendent of the denomination in St. Vincent and the Grenadines related some of what he encountered while trying to get his people evacuated from the area.
He said, "Most of my Church Members had already left by the time we made it up to Georgetown but there were still people trying to get out so we decided to help. We had to persuade a few persons to leave and some flatly refused to evacuate. Most of these persons told us they were staying to protect their livestock from poaching, as apparently there had been much loss of livestock to thieves after the 1979 eruption."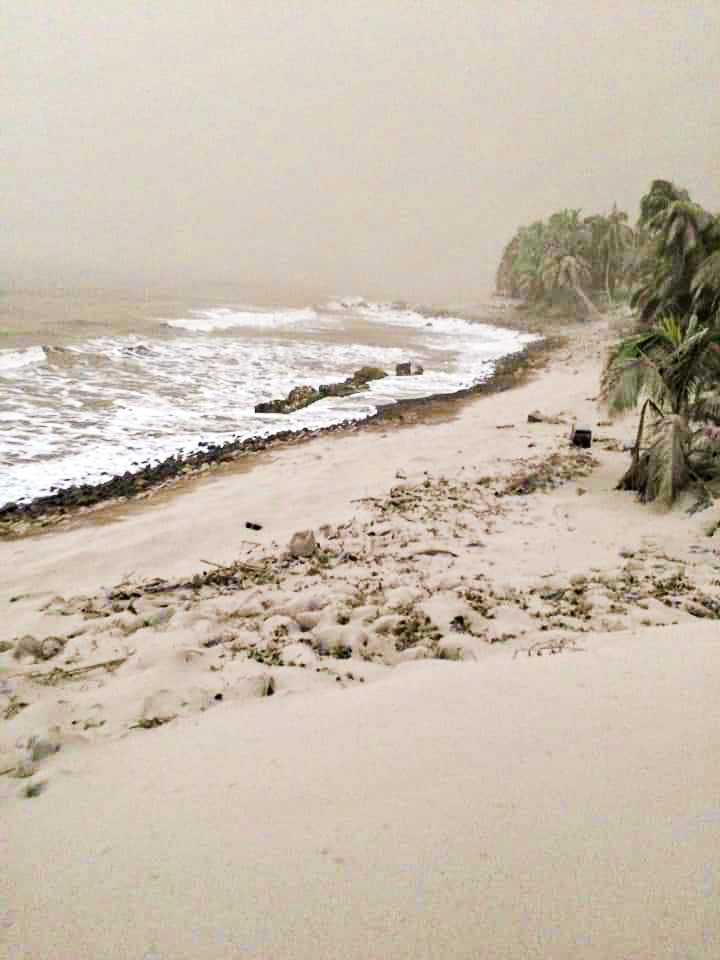 "During one of the trips we made in the night, I was forced to make contact with a Colleague in the south who agreed to provide shelter in his Church building to a vanload of people who refused to go to the Government-run shelters where it was said everyone had to either prove they were vaccinated or had to take the vaccine!"
He continues, "It was heart-rending to have to pass persons by the roadside, bags in hand, at one o'clock in the morning. Many were Seniors who had probably gotten the evacuation call late or who had taken somewhat longer than their younger countrymen to mobilise themselves to leave their homes".
Up and down in the north of the country, thousands of residents from the normally calm and easy-going villages and towns of Fits, Hughes, Chateaubelair, Fancy, Owia, Sandy Bay, Magum, Overland, Orange Hill, Georgetown, Byrea, Chester Cottage, Colonaire, Petit Bordel, Rose Bank, Rose Hall and several others have been forced to hastily flee the wrath of La Soufriere's fury.
Speaking from his own experience in the process, Rev. Shakika shared the most critical needs of those who he has helped to evacuate from their homes: "Covered buckets, Folding cots, Sleeping Mats, Water, Masks and Hygiene kits".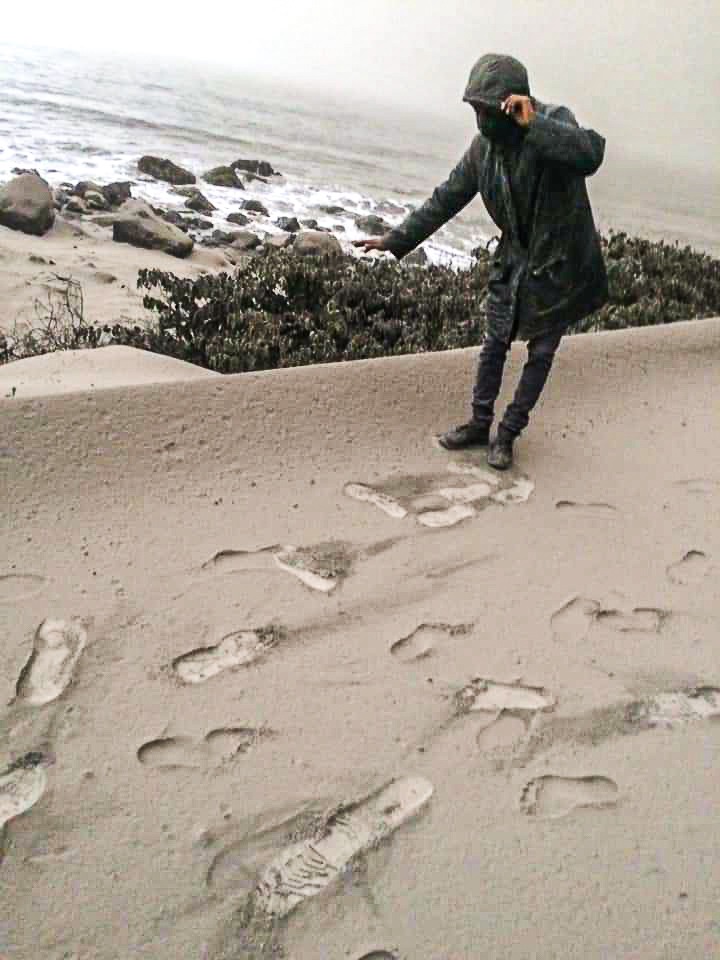 If you are interested in donating or otherwise contributing towards the Relief and Development Fund for St. Vincent and the Grenadines, you may contact Rev. Fraser at 1 (784) 526-1752.