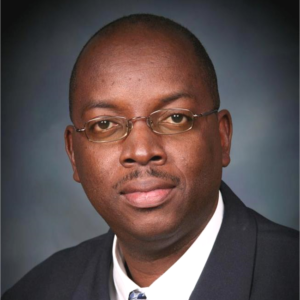 The Evangelical Association of the Caribbean EAC, has appointed its first ever Deputy Secretary General with responsibility for Development. Effective 1st June 2022, Mr. Clovis St. Romain of the EAC's Antiguan affiliate has taken up the lead role in the Association's newly created resource development department.
A former President of JCI West Indies and current Treasurer of the Antigua-Barbuda Evangelical Alliance (ABEA), Clovis brings to the EAC a wealth of experience in the business world, experience which he gained during more than thirty years in management level positions in companies operating in the commercial sectors in Guyana, St. Kitts Nevis and his adopted home of Antigua-Barbuda.
That experience will serve him well in this new role, where he will head up the EAC's Fund-Raising programme and its efforts to garner the resources needed for its operational arm as well as the many service Commissions and agencies which the Organisation expects to begin rolling out across the Region over the next few months.
Speaking of the historic appointment, the EAC's long-serving Secretary General, Bishop Emerson Boyce described it as "one of several major moves that the Association will be making in our drive to fulfill the outcomes contained in our Roadmap 2023 Strategic Plan".
Mr. Boyce continued: "Clovis has been integrally involved in the EAC's revitalisation plans which began a few years ago and brings with him a level of passion, knowledge and experience that will serve us and our stakeholders very well as we roll out the tremendous programme that the Lord has given us for transformation of our Caribbean Region"!
The Evangelical Association of the Caribbean (EAC) is headquartered in Trinidad & Tobago and is an affiliate of the World Evangelical Alliance (WEA), located in New York. The EAC's mission is to unite Caribbean Evangelicals in purpose, voice and action to disciple our peoples and extend the Kingdom of God across the Caribbean.