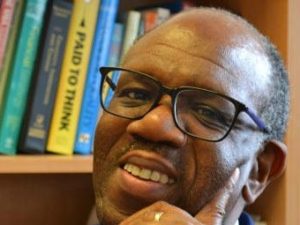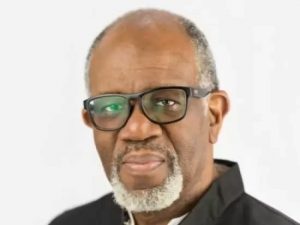 The Rev. Dr. Joel Edwards passed away on Wednesday, June 30, 2021. He was a son of the Caribbean. Jamaican by birth, he migrated to the United Kingdom as a young boy. He was able to transcend barriers of migration, class, ethnicity and racism to excel within ecclesiastical circles and public offices.
Many in the Caribbean were not fully exposed to the breadth of his illustrious ministry, although he was well known to the members of the New Testament Church of God, Jamaica and leaders of the Evangelical Association of the Caribbean (EAC). In 2009, Caribbean leaders were privilege to hear him when he was the guest of the Congress on Evangelization of the Caribbean (CONECAR) in Jamaica. He was a colleague to the late Bertril Baird, Turnel Nelson, and Dr. Myles Monroe and he participated at the International Third World Leaders Association in the Bahamas.
When you view the tributes pouring in from the heads of the New Testament Church of God, the Evangelical Alliance UK, the Archbishops of Canterbury and York, and civic, government and political leaders from all over the world one have to ask, 'what manner of man is this'?
Rev. Emerson Boyce, the Secretary General, Evangelical Association of the Caribbean recalls "Joel as a genuine Christian, affable, a biblical exegetical speaker and one passionate about Christian Missions".
Bishop Gerry Seale, of the Pentecostal Assemblies of the West Indies and former head of the EAC called him "a consummate gentleman and an elder statesman to many young ministers. His presence always made a difference".
Dr. David Muir, Head of Whitelands College, Roehampton University, London, England, points to Joel's unique contribution to Christendom when he quotes Joel's words "Evangelicals are to be good news people who would reimagine themselves as good news citizens integral to our communities and the public square".
That was Joel's life and ministry, which he shared as he served in the following capacities over a period of 42 years:
Senior pastor of Mile End New Testament Church of God,
Honorary Canon of St Paul's Cathedral, London
Director, the African and Caribbean Evangelical Alliance (UK)
Director, UK Development of the Evangelical Alliance
General Director, Evangelical Alliance UK
Director of Micah Challenge International, a coalition of Christian development agencies
Visiting Fellow of St John's College, Durham
Awarded a CBE by the Queen for services to tackling poverty and injustice
Appointed by the Church of England to establish a racial justice commission
Appointed a commissioner for the Equalities and Human Rights Commission of the British Government.
Appointed to the Advisory Board on Human Rights and Religious Freedom with the British Foreign & Commonwealth Office
Appointed to the London Metropolitan Police's Independent Advisory Group (IAG).
Consultant/Advisor Christian Solidarity Worldwide CSW's Strategic Leadership Team, Board and staff on the relationship between the persecuted Church, freedom of religion or belief and wider human rights.
Apart from these formal roles, Joel was a regular contributor to BBC Radio 4's Thought for the Day and a popular broadcaster, speaker, writer and commentator on race, the Church and current affairs.
He was indefatigable in his Christian service and publicly a Caribbean Christian Statesman extraordinaire.
For me, Dr. Joel Edwards was my friend and confidante for near on 40 years. I will miss our personal musings about Caribbean missionaries serving in Africa, black theology and the challenge of home and ministry balance. He will be surely missed as a diplomatic and prophetic voice. His last question to me in February this year was, "how do we bring the vision of W.E.B. DuBois and the Hon. Marcus Mosiah Garvey together?" Although he was an international personality, the Caribbean was always close to his heart. Our prayers are with his wife, Carol, his children Joel Jr. and Davina and his grandchildren.
Written by Rev. Ronald A. Nathan
Director of the Commission on Relief and Development
Evangelical Association of the Caribbean
Senior Minister of the Hoggard A.M./E. Zion Church, Jackson, Barbados